Matt Howes – Vocals/Acoustic Guitar/Production
– Matt has lived in South West London for the majority of his life and writes music for a living, and in his spare time as well.
His alter-ego works in TV production on shows such as Strictly Come Dancing and The Voice.
A one band man, Matt is a founding member of The Mighty Handful, and Still Sitting In Danny's Car is being recorded, mixed and mastered on Matt's houseboat.
 Ralph Blackbourn – keyboards/backing vox
– Ralph studied music at York. Although a founding member of The Mighty Handful, he has tried joining other bands over the years, but kept getting put off by their demands to rehearse, so has more or less been a one-band guy for more years than it's polite to mention.
He has written music for several plays, acted as Music Director for panto and recently learned to play the lute. Every so often he gets the urge to try to play jazz before tactfully retreating.
His working life has been spent managing classical music artists, during which time he has been lucky enough to meet several of the giants of 20th century music.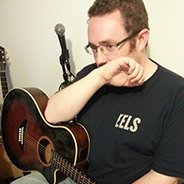 Christopher James Harrison – Guitars
- Chris is a multi-instrumentalist from the south east of England. Upon discovering albums by Queen, The Beatles and Pink Floyd in his father's record collection, he took up the guitar and never quite put it down.
While studying for a degree in music composition, he began a ten-year stint gigging with the official Iron Maiden tribute band Hi-On Maiden which gave him the opportunity to play stages across Europe.
He has collaborated with a number of artists, (including recording and live work with Lee Abraham and recording for Sean Filkins' debut solo album) and was the keyboard player for extreme thrash/prog-metal band, Carpathia. He is currently engaged in a variety of musical endeavours, including straight-ahead pop/rock, folk-tinged acoustic music and progressive rock.
 Gary Mackenzie – Drums/backing vox
– Gary has been a musician, performer, teacher and dreamer for more years than he cares to recall. Taking inspiration from many classic rock drummers, he is equally influenced by the likes of Peter Gabriel, Frank Zappa and Stan Lee.
He has appeared on numerous stages from packed wine-bars, to the Royal Albert Hall with the ex-Director General of the BBC.
As a musician, he has featured on many albums and has worked with a number of different bands and projects. He co-presented on TotalRock radio on a number of occasions, and has written for Classic Rock and Prog magazines.
From 2011 to 2013, he joined classic NWOBHM band, Praying Mantis. With Mantis he played venues and festivals across Europe and in Japan, and recorded tracks for the band's Japan-only album release, Metalmorphosis.
A founding member of The Mighty Handful, Still Sitting in Danny's Car is easily the most ambitious and artistically demanding project he's ever been involved in. Gary was a mobile phone sales-man for a day, and has been held at gun-point by police in the States. He has a Blue Peter badge, and lives in Surrey.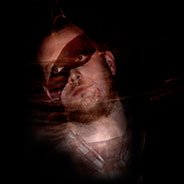 Tom Halley – Bass/backing vox
– Bassist Tom Halley cites Gentle Giant and Stanley Clarke among his key influences, but has his roots in the late 90s southwest London nu-metal scene.
He featured with local stalwarts Aphid alongside guitarist Steve Ling (Ronan Keating, Paolo Nutini) on their experimental EP Sole Brigade, and has also performed with Gary Fletcher (The Blues Band) and contributed bass for electronic artist Altair.
In another musical guise Tom sings with a barbershop quartet out of the West London Chorus and has made numerous radio and television appearances, including Fearne Cotton's Radio 1 show, CBBC and TalkSport.
 Andy Burgess – Guitars
- Playing guitar since his early teens, Andy has always been a rock fanatic. His first bands were 80's rockers Hurricane Jane and Panama and then in 1990 he recorded and toured with Irish solo artist Chris Irvine. His first big break came when he joined a band being formed by Laurence Archer (Stampede, Magnum, Huey Lewis, and Phil Lynott's Grand Slam).
This, in turn, led to Andy being involved with 'The Vibe', Dublin's annual tribute to Phil Lynott, appearing 3 years running with a reincarnation of Grand Slam. In 1991 he joined the semi-legendary Irish-rock, good-time band Paddy Goes to Holyhead and is one of its longest serving members. Andy joined Praying Mantis in 2007, and in 2009 appeared as a main writer and guitarist on the album Sanctuary, which received unanimous worldwide critical acclaim.
He has since appeared on the band's Metalmorphosis EP, as well as the Metalmorphosis Special Japanese Edition album. With Mantis, Andy has had the opportunity to play clubs and festivals all over Europe, as well as playing on two trips to Japan. Andy's influences are varied, being a fan of all types of music, but his guitar playing heroes are Jeff Beck, Scott Gorham, Gary Moore, Larry Carlton, Steve Lukather and Joe Satriani.
 Tino Troy – Guitars
- Tino Troy is a semi-legendary figure in British heavy rock circles. Tino became interested in guitar around the age of 16, and with brother Chris Troy, founded the earliest incarnation of Praying Mantis in 1973. Contemporaries of Iron Maiden, Saxon, and Def Leppard, the band became one of THE most influential bands of the New Wave of British Heavy Metal (NWOBHM). Coming to prominence partly through their appearance alongside other seminal NWOBHM bands on the landmark release Metal For Muthas in 1980, they toured extensively, including about 100 shows with Iron Maiden in the early years.
Working continuously with Praying Mantis over 4 decades, Tino has also appeared as a member of Escape/Stratus, The Wandering Crutchlees, and Paddy Goes to Holyhead, with whom he still plays live. He's worked with many important and influential figures from the British rock scene – Dennis Stratton, Paul DiAnno and Clive Burr (all ex-Iron Maiden), Damien Wilson, Gary Barden, Doogie White, Bernie Shaw … the list goes on. He has played on stages across Europe and has made several visits to Japan, where Mantis still have a keen following.
Heavily influenced by classic rock bands such as Wishbone Ash and Thin Lizzy, Tino has been a champion of the twin lead guitar approach and has been central to the blend of melody and power that's characteristic of the Praying Mantis sound. With the band's universally acclaimed 2009 album Sanctuary and 2011's retrospective recording, Metalmorphosis, Praying Mantis is still an active band dedicated to entertaining their fans across the globe.