Matt Howes – Vocals/Acoustic Guitar/Production
Matt has lived in South West London for the majority of his life and writes music for a living, and in his spare time as well.
His alter-ego works in TV and theatre production on shows such as Strictly Come Dancing and The Voice.
Matt is a founding member of The Mighty Handful, and most of the band's output has been recorded, mixed and mastered on Matt's houseboat.
Ralph Blackbourn – Keyboards/Backing Vocals
Ralph studied music at York. Although a founding member of The Mighty Handful, he has tried joining other bands over the years, but kept getting put off by their demands to rehearse, so has more or less been a one-band guy for more years than it's polite to mention.
He has written music for several plays, acted as Music Director for panto and recently learned to play the lute. Every so often he gets the urge to try to play jazz before tactfully retreating.
His working life has been spent managing classical music artists, during which time he has been lucky enough to meet several of the giants of 20th century music.
Christopher James Harrison – Guitars/Backing Vocals
Chris is a multi-instrumentalist from the south east of England. Upon discovering albums by Queen, The Beatles and Pink Floyd in his father's record collection, he took up the guitar and never quite put it down.
While studying for a degree in music composition, he began a ten-year stint gigging with the official Iron Maiden tribute band Hi-On Maiden which gave him the opportunity to play stages across Europe. In 2016 he toured Europe, the US and Canada playing keyboards, bass and guitar with Persian/British rock outfit Ali Azimi and The Need. 
He has collaborated with a number of artists, (including recording and live work with Lee Abraham and recording for Sean Filkins' debut solo album) and was the keyboard player for extreme thrash/prog-metal band, Carpathia. He is currently engaged in a variety of musical endeavours, including projects with former bandmates from Carpathia and The Need, and a side-project or two with his Mighty colleagues (such as Echoes of Ilion, also featuring Mighty Gary).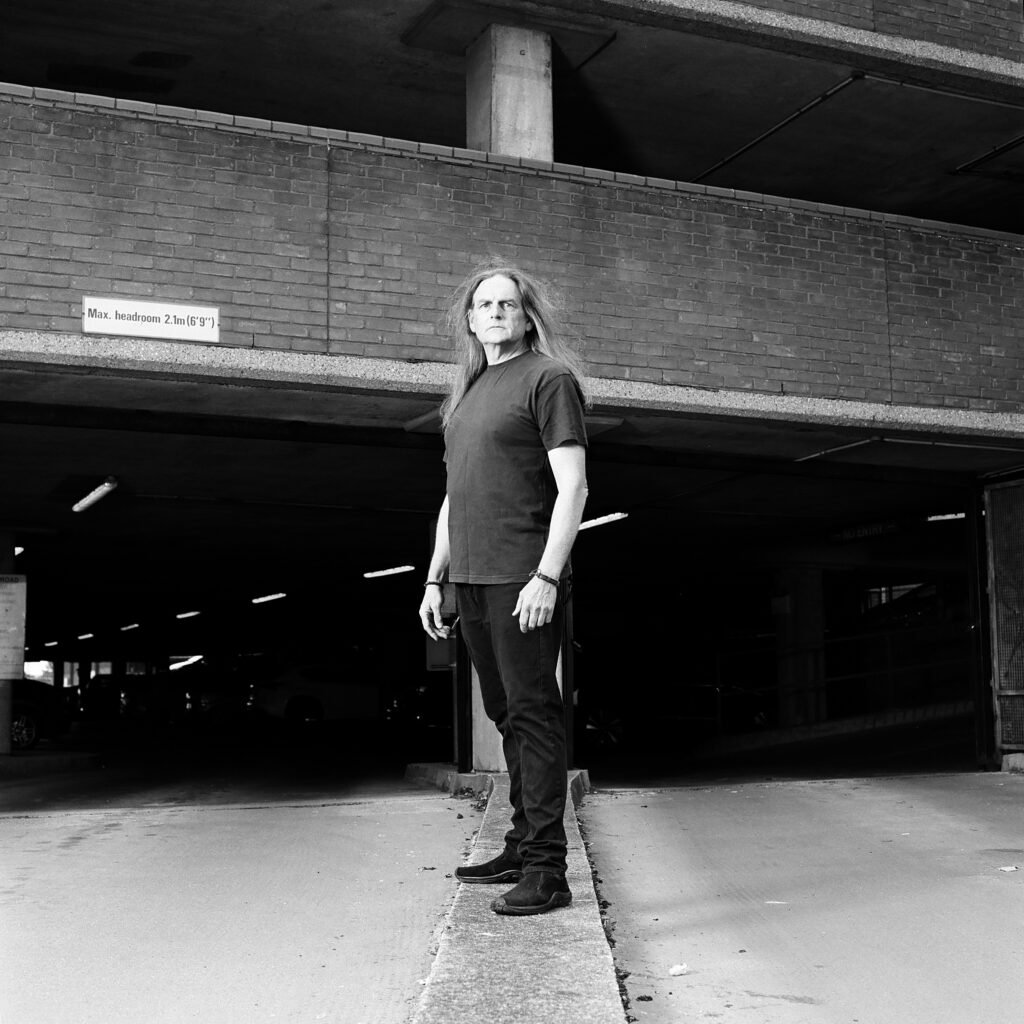 Gary Mackenzie – Drums/Backing Vocals
Gary has been a musician, performer and teacher for more years than he cares to recall. Taking inspiration from many classic rock drummers, he is equally influenced by the likes of Peter Gabriel, Frank Zappa and Stan Lee.
He has appeared on numerous stages from empty pubs and packed wine-bars, to the Royal Albert Hall with the ex-Director General of the BBC.
He has featured on a number of albums and has worked with a number of different bands and projects. He co-presented on TotalRock radio on a number of occasions, and has written for Classic Rock and Prog magazines.
He played with the classic NWOBHM band, Praying Mantis, for a couple of years, with whom he played venues and festivals across Europe and in Japan, and recorded tracks for the band's Japan-only album release, Metalmorphosis.
A founding member of The Mighty Handful, their last album, Still Sitting in Danny's Car, was easily the most ambitious and artistically demanding project he's ever been involved in. Alongside continuing musical explorations with The Mighty Handful, he has continued to work with other projects including the power-prog-post-rock-alternative trio Echoes of Ilion with Mighty Chris. Gary was a mobile phone sales-man for a day, and has been held at gun-point by police in the United States. He has a Blue Peter badge, and lives in Surrey.
Tom Halley – Bass/Backing Vocals
Bassist Tom Halley cites Gentle Giant and Stanley Clarke among his key influences, but has his roots in the late 90s southwest London nu-metal scene.
He featured with local stalwarts Aphid alongside guitarist Steve Ling (Ronan Keating, Paolo Nutini) on their experimental EP Sole Brigade, and has also performed with Gary Fletcher (The Blues Band) and contributed bass for electronic artist Altair.
In another musical guise Tom sings with a barbershop quartet out of the West London Chorus and has made numerous radio and television appearances, including Fearne Cotton's Radio 1 show, CBBC and TalkSport.
GUEST CONTRIBUTORS ON "STILL SITTING IN DANNY'S CAR"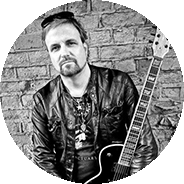 Andy Burgess – Guitars
Playing guitar since his early teens, Andy has always been a rock fanatic. His first bands were 80's rockers Hurricane Jane and Panama and then in 1990 he recorded and toured with Irish solo artist Chris Irvine. His first big break came when he joined a band being formed by Laurence Archer (Stampede, Magnum, Huey Lewis, and Phil Lynott's Grand Slam).
This, in turn, led to Andy being involved with 'The Vibe', Dublin's annual tribute to Phil Lynott, appearing 3 years running with a reincarnation of Grand Slam. In 1991 he joined the semi-legendary Irish-rock, good-time band Paddy Goes to Holyhead and is one of its longest serving members. Andy joined Praying Mantis in 2007, and in 2009 appeared as a main writer and guitarist on the album Sanctuary, which received unanimous worldwide critical acclaim.
He has since appeared on the band's Metalmorphosis EP, as well as the Metalmorphosis Special Japanese Edition album. With Mantis, Andy has had the opportunity to play clubs and festivals all over Europe, as well as playing on two trips to Japan. Andy's influences are varied, being a fan of all types of music, but his guitar playing heroes are Jeff Beck, Scott Gorham, Gary Moore, Larry Carlton, Steve Lukather and Joe Satriani.
Tino Troy – Guitars
Tino Troy is a semi-legendary figure in British heavy rock circles. Tino became interested in guitar around the age of 16, and with brother Chris Troy, founded the earliest incarnation of Praying Mantis in 1973. Contemporaries of Iron Maiden, Saxon, and Def Leppard, the band became one of THE most influential bands of the New Wave of British Heavy Metal (NWOBHM). Coming to prominence partly through their appearance alongside other seminal NWOBHM bands on the landmark release Metal For Muthas in 1980, they toured extensively, including about 100 shows with Iron Maiden in the early years.
Working continuously with Praying Mantis over 4 decades, Tino has also appeared as a member of Escape/Stratus, The Wandering Crutchlees, and Paddy Goes to Holyhead, with whom he still plays live. He's worked with many important and influential figures from the British rock scene – Dennis Stratton, Paul DiAnno and Clive Burr (all ex-Iron Maiden), Damien Wilson, Gary Barden, Doogie White, Bernie Shaw … the list goes on. He has played on stages across Europe and has made several visits to Japan, where Mantis still have a keen following.
Heavily influenced by classic rock bands such as Wishbone Ash and Thin Lizzy, Tino has been a champion of the twin lead guitar approach and has been central to the blend of melody and power that's characteristic of the Praying Mantis sound. With the band's universally acclaimed 2009 album Sanctuary and 2011's retrospective recording, Metalmorphosis, Praying Mantis is still an active band dedicated to entertaining their fans across the globe.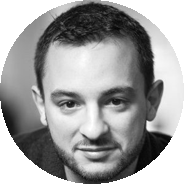 Antoine Sazio – Saxophone
Antoine started his musical journey 20 years ago.
After passing two degrees in classical music and jazz in France, he started playing in various projects from duets and quartets to big bands, as well as taking part in several master classes with the likes of Arshie Shepp and Magic Malik.
Deeply committed to the be-bop heritage, his love for all kinds of jazz has led him to play a varied repertoire, from Charlie Parker's standards to personal compositions influenced by Chris Potter and Chick Corea. Antoine currently plays with The New Year Project, a London-based funk-fusion 7-piece band, who released their first EP One Twenty at the beginning of 2016.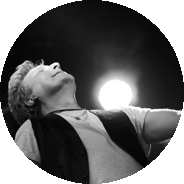 Mike Freeland – Vocals
With early influences including the Moody Blues, Sweet, Deep Purple, Rainbow, Whitesnake, Iron Maiden and Dio, Mike has been singing in bands since the mid-80s. Learning his craft with south London bands such as Duel and Traitor, he spent the late 80s and 90s in bands like the good time rock covers act the Sweet Shop Boys, and in Axon IV and Hassle Factor with a certain Gary Mackenzie on drums. He also covered keyboards and backing vocals for Brain Connoly's Sweet.
Into the new millennium, he sung with Nemesis (also with Gary hitting drums) and with Dangerous Breed where he first met producer Chris Tsangarides – and since Mike has fronted the reformed NWOBHM band More on and off for over a decade, he and Chris now play alongside each other.
Between 2007 and 2013, Mike was a member of semi-legendary NWOBHM band Praying Mantis, gigging across Europe and in Japan, and co-writing many of the tracks on their 2009 Sanctuary album, as well as appearing on the 2011 retrospective album Metalmorphosis. More recently he provided all the lead vocals for German band King's Call on their 2013 album Lion's Den.
Currently writing and recording for a new More album, Mike cannot imagine life without singing and making music.
Mark Benton – Oration
Mark was born in Guisborough, in the North Riding of Yorkshire. He became interested in drama at school and was involved in a variety of local youth theatre productions, going on to study at RADA.
His first major break in TV was as recurring character Charlie Hardiman in the series Boon. Since the early 90s, he's made regular appearances on screen – as Martin Pond in Barbara, Colin Wilkes in Clocking Off, Father McBride in Murphey's Law, Howie in Northern Lights and City Lights, Clive in the first episode of the rebooted Dr. Who, Max de Lacey in children's TV series Scoop, as teacher Daniel Chalk in Waterloo Road, in films such as Career Girls, Breaking and Entering and The Imaginarium of Doctor Parnassus, hosted the TV quiz show The Edge, and has appeared on-stage in numerous productions.
Mark has been a keen prog rock fan for many years, and has also recently appeared voicing one of the main characters on the Gandalf's Fist epic concept album The Clockwork Fable. Mark is also a committed fan of Middlesbrough FC.