STILL SITTING IN DANNY'S CAR

When your best friend dies, it's natural that you reflect on their life, and end up with questions that have no ready answers. But what if you met Death, who makes you an offer you can only vaguely understand? What if you're given the power to travel through time (in a 1985 Vauxhall Cavalier, obviously) … where would you go? What might you learn? And what might you be tempted to change?
An album in five parts, Still Sitting in Danny's Car recounts a narrative that touches upon issues of friendship, nostalgia, reading comics, loss, lust, lessons we might learn from ancient history, pubs, alcoholism, and the dilemmas that come with great power. It is both a quirky study of grief and a celebration of what it means to be alive.
The Mighty Handful is a group of south London based musicians, including a Gentle Giant loving, barbershop singing bass player; a classically trained keyboardist cum opera agent; the Music Producer for BBC's Strictly Come Dancing; the ex-drummer from NWOBHM band Praying Mantis; and a guitarist who spent 10 years in the UK's premier Iron Maiden tribute band. Still Sitting in Danny's Car is an ambitious project – a collection of tunes running to over an hour and a half, covering a range of styles and influences, melded with humour and sentiment.
BUY OUR ALBUM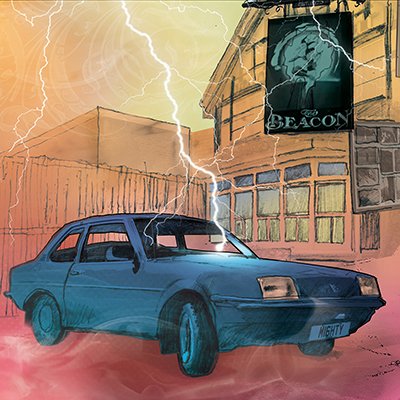 — BUY NOW ON CD —
— BUY NOW ON ITUNES —